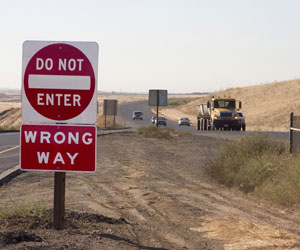 Got a traffic ticket? Did you know that any moving violation entered into your record increases your insurance premiums usually by 22% per ticket? Don't gamble with your future. Never assume that you don't have an alternative. Hiring an attorney is an absolute must!
With 20 years of experience, rest assured your working with a reliable and knowledgeable traffic ticket lawyer in Michigan. We are fully committed to providing a quality service to our clients at all times.
We have successfully represented clients with the following traffic citation:
Aggressive Driving
Stop Sign Tickets
Unsafely Changing Lanes
Using Mobile Phones While Driving
Drive On The Wrong Side Of A Divided Highway
Caught Driving while License has been Suspended
Caught Driving while Driver's License has been Cancelled
Caught Driving Without Proof of License
Driving while Driver's License has been Revoked
Driving under the influence of Drugs
Driving Without an Insurance
Illegal Red Light Turn Ticket
Not Paying Traffic Fines Ticket Violation
Leaving the Scene Of an Accident Without Stopping
Reckless Driving after an Injury-Causing Accident
Tailgating Accident Traffic Ticket
Failure to Yield, Rear End, T-Bone Traffic Ticket
Failed To Signal a Stop or Turn Traffic Ticket
Traffic Control Device Citation Traffic Ticket
Do not let your traffic ticket problem sleep overnight. It is highly advisable to take action as fast as you can. What are you waiting for? Pick-up the phone and dial our number at (586) 265-2387 today! We offer FREE telephone and office consultation. Partial and Visa/MasterCard payments are accepted.