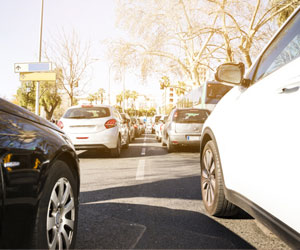 Getting a traffic ticket in Center Line, Michigan can significantly impact your life if you will not do anything about it. Do not gamble your future. With 20 years of experience helping our clients with traffic ticket violations, we already know the process and we can definitely help you too. We will do our best to keep your driving record clean so you don't have to pay for expensive car insurance. We are committed to providing quality service at all times.
We handles the following types of traffic citation in Center Line, Michigan:
Unsafe Lane Changes
Careless Driving Ticket
Leaving the Scene Of a Crash
Unsafe at Speed Charge Ticket
Not Paying Traffic Fines
Not possessing Auto Insurance
Looking at Mobile Phone while Driving a Car
Wrong-Way Driving (WWD)
Caught Driving with a Suspended License
Caught Driving with a Cancelled Driver's License
Driving with a Revoked Driver's License
Driving under the Influence of Alcohol or Dangerous Drugs
Caught Driving without a License
Driving on Wrong Side of Road
Running a Red Light / Stop Sign Violation Ticket
Failure to Yield Right of Way Traffic Ticket
Failure To Give An Adequate Signal Ticket
Traffic Control Device Violation Traffic Ticket
Illegal Passing of School Bus Tailgating Accident Ticket
Never allow your traffic ticket problem to cause more problems. It is advisable to make an action immediately. If you need a lawyer to help you with you, dial our number now at (586) 265-2387! We offer FREE telephone and office consultation. What are you waiting for? Call us today!