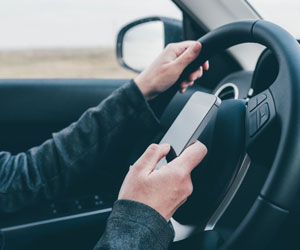 Have you ever been pulled over for reckless driving? Did you know that reckless driving is considered a serious punishable offense which carries 6 points, imprisonment of up to 93 days, and a fine of up to $500? Traffic ticket cases like this should not be taken for granted. If you need a reliable and knowledgeable traffic ticket lawyer, you came to the right place. We're committed to providing quality assistance to our clients at all times.
We have successfully represented clients with the following traffic violation:
Improper Passing
Unsafe At Speed Ticket
Driving Uninsured Vehicles
Tailgating Accident Fines
Use of Cellphones While Driving
Not possessing Auto Insurance
Failure To Signal Ticket
Missed Court or Failure to Appears
Habitual DWI
Habitual Traffic Offender
Caught Driving with a Suspended Driver's License
Caught Driving with a License Privilege that has been Cancelled
Driving with a License Privilege that has been Revoked
Driving under the influence (DUI)
Caught Driving without a License Privilege
Making illegal U-Turn or Improper Turn
Running Red Lights and Stop Sign Violation Ticket
Failing to Pay a Traffic Ticket Violation
Leaving the Scene Of the Accident
Careless or Reckless Driving Ticket
Unlawful Passing of a School Bus
Failure-to-Yield Collision Traffic Ticket
Traffic Control Device Violation Ticket
Never let your traffic ticket issue sleep overnight. It is highly advisable to solve it as soon as possible. What are you waiting for? Give us a call today at (586) 265-2387 to get your FREE consultation and FREE quote. We accept partial and Visa/MasterCard payment.