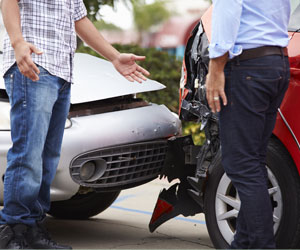 No matter how small the defense is, or how easy the situation looks, you can never be sure of what might come next in your way in court. Don't gamble away your future. We'll help you get out of the situation without troubles. We are committed to providing excellent service to each and every client we have.
We can assist you with the following traffic citation cases:
Habitual DWI
Habitual Traffic Offender
Missed Court or Failure to Appears
Lane Violation Ticket
Driving an Uninsured Automotive
Texting While Driving Ticket
Driving any motor vehicle Without Proof of Insurance
Driving after Driver's License has been Revoked
Under the influence of Alcohol while driving
Caught Driving without Proof of a License
Improper Turning Violation Ticket
Running a Red Light Violation Ticket
Failing to Pay a Ticket Violation
Leaving the Scene of an Accident
Careless Driving / Reckless Driving Ticket
Unsafe Speed Violation Ticket
Unlawfully Passing a Stopped School Bus Violation
Following Too Closely (Tailgating) Traffic Ticket
Failure to Yield Car Accident Traffic Ticket
Failure To Signal When Required Ticket
Disobeying a Traffic Control Device Traffic Ticket
Caught Driving with a Driver's License that has been Suspended
Caught Driving with a License that has been Cancelled
Your traffic ticket problem should not sleep overnight to avoid more problems to happen. Taking action is always recommended. What are you waiting for? Get your phone now and dial our number at (586) 265-2387! We accept Visa/MasterCard and partial payment. We also offer a FREE consultation and FREE price quotation.